The Automotive Show on KTSA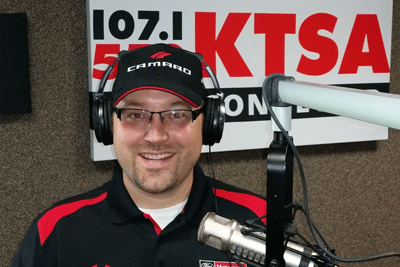 Sirianni Automotive has some exciting news! As of April 2016, Louie Sirianni became the host of the Automotive Show on News Talk 550 KTSA and now on FM 107.1.
The Automotive Show has been on for years and Louie has some big shoes to fill. It started with Steve Gehrlein then Leonard Gonzales and now it's our very own Louie Sirianni! The show airs every Saturday from 11-1. This is a live show and every weekend people call in regarding any make or model and Louie will try to help with their repair questions
"This is extremely exciting," said Louie. "I never dreamed I would become a radio show host!"
Louie has been at Sirianni Automotive since 2004. After graduating from Texas A&M in 2003 he went right to work in the family business. His official duties at Sirianni Automotive are usually service writing and customer service but over the years, Louie has done everything including oil changes, vehicle repairs, equipment repairs, sweeping, mopping and even cleaning the restrooms. Now the job description includes Radio Show Host on 550 KTSA!
You can hear the Automotive Show in or around San Antonio on 550 AM or 107.1 FM, you can listen live at KTSA or even download the app and listen on your phone.
Louie said, "Hosting the Automotive Show on KTSA is a lot of fun. I get to help people every weekend and KTSA is a really great station to work for!"
The Automotive Show is live every Saturday from 11 a.m. to 1 p.m. It's presented by BG Products and we hope you will tune in!